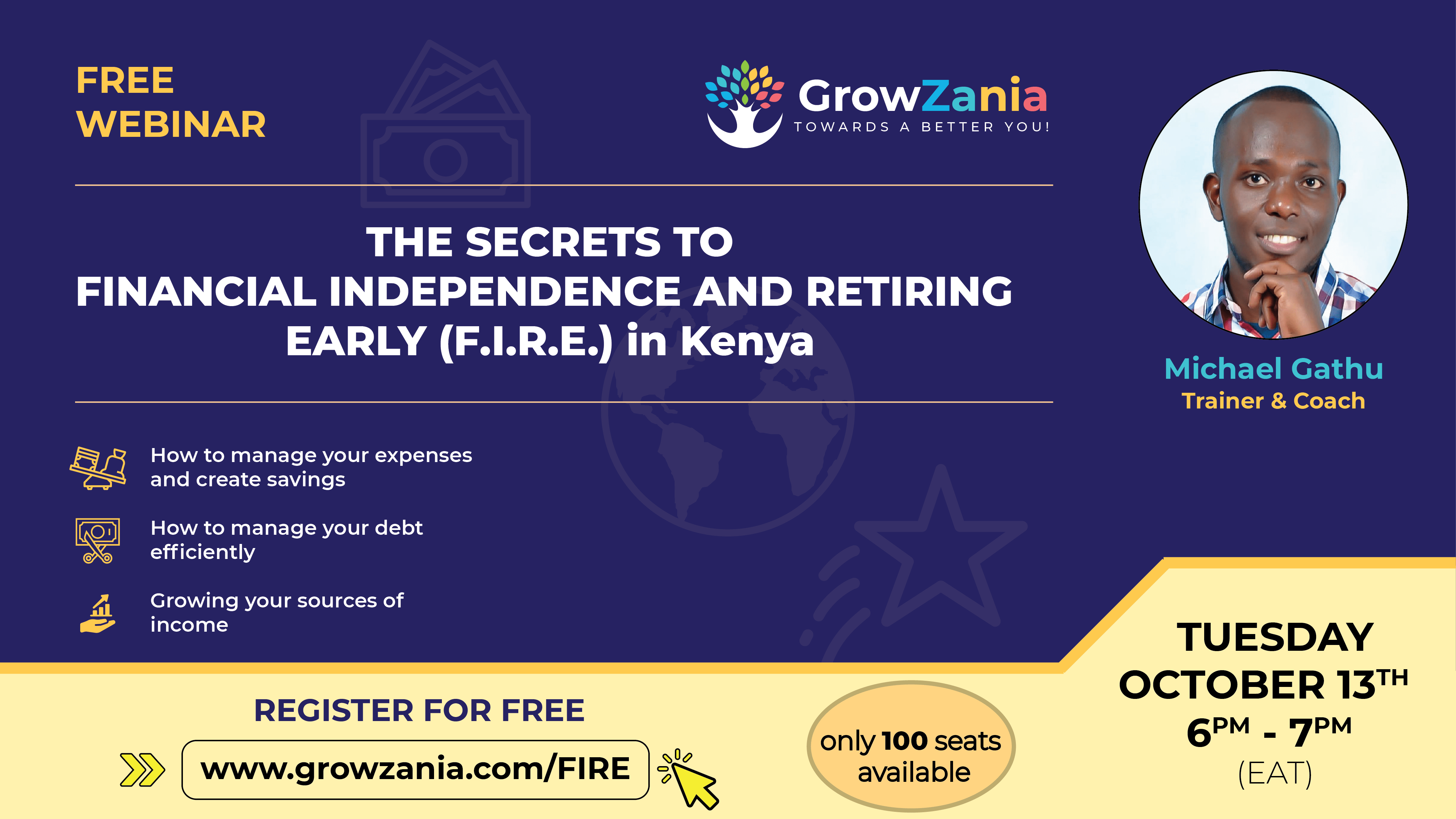 Join us to learn the secrets to financial independence and retiring early, focused to our Kenyan audience.
In this free webinar, we will focus on:
How to manage your expenses and create savings

How to manage your debt efficiently

How to grow your sources of income
THE FIRE MOVEMENT
The Financial Independence, Retire Early (F.I.R.E.) strategy has taken the world by storm with many people adopting it. The two core pillars are savings (frugality) and investment (growing your money).
Having money in the bank is not enough. Those who have taken the F.I.R.E. movement seriously by understanding the importance of deferring spend from today into the future have seen great personal financial freedom.
Join our trainer and coach, Michael, as we explore the tactics and tools you need to implement the Financial Independence, Retire Early strategy to increase your savings and investments.
About your trainer - Michael Gathu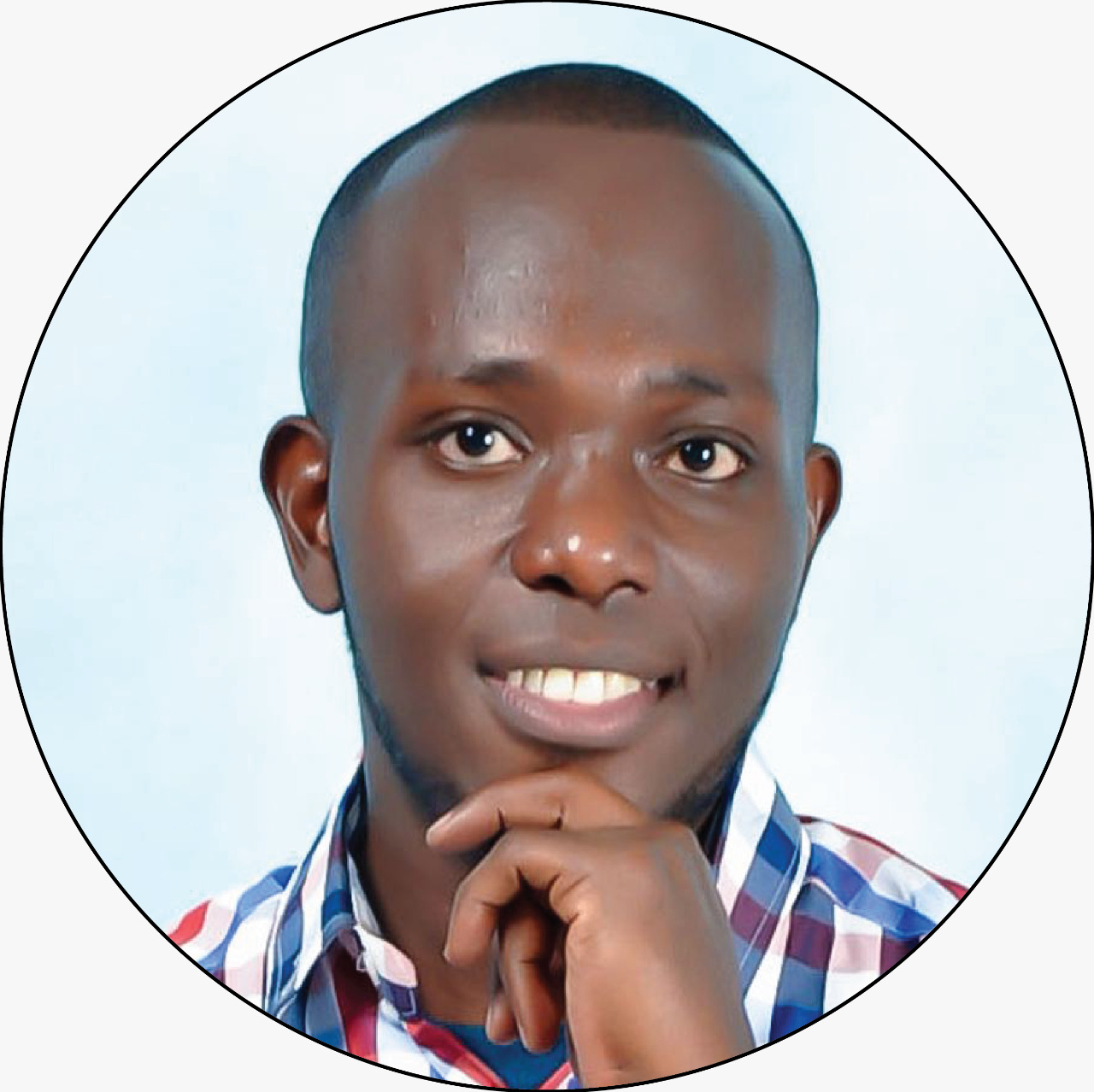 Michael is GrowZania's co-founder. He has many years' experience in training, coaching, and leadership development.
He is passionate about helping people achieve their best by simplifying complex problems that face us day to day.