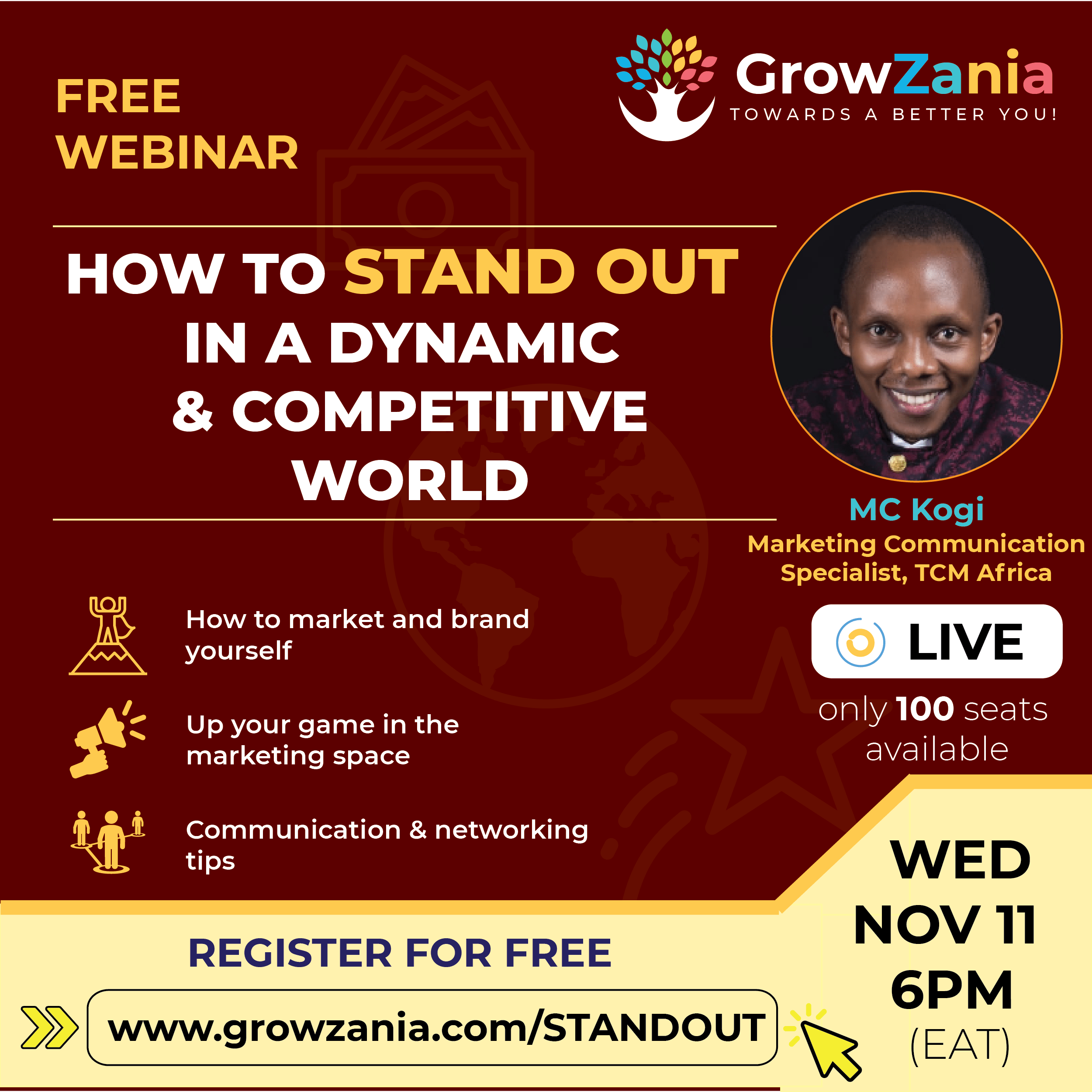 This show stopping webinar is for those looking to move up!
Join us for this show stopping webinar from marketing communication specialist, MC Kogi on "How to stand out in a dynamic and competitive world".
In this free webinar, we will focus on:
How to market and brand yourself
Up your game in the marketing space
Communication and networking tips
MC Kogi is a seasoned marketing communication specialist. Through TCM Africa, he has worked with many organizations to device top marketing communication strategies.
In this webinar, he plans to highlight how you can differentiate yourself for this dynamic and competitive world through personal branding, effective communication and top-notch networking.
This event has already ended.
Click here to see our future trainings & webinars
Learn more about our courses
About your trainer - MC Kogi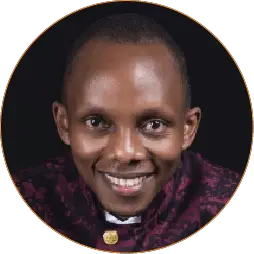 MC Kogi is the marketing communication specialist at TCM Africa, and upcoming author of books like "The X Matrix: The 7Ps of Success" and "A Better Tomorrow".
Having worked with many organizations, MC Kogi is an expert in marketing, branding, personal image, & leadership skills (soft skills).
MC Kogi provides bespoke entertainment solutions as a Corporate MC, MC for high-end weddings and product launches.