Personal Financial Freedom Course
4-Week Live & Online Training
Learn how to create financial goals and work towards achieving them.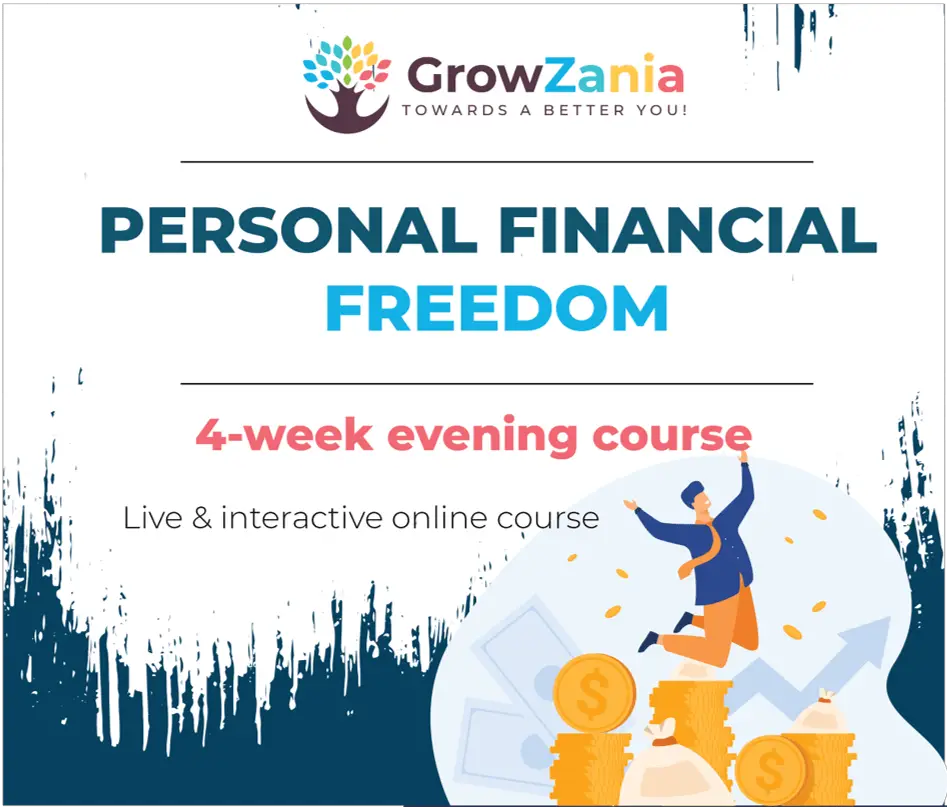 Become a master at budgeting
Set financial goals (short and long term)
Develop a budget and live by it
Track your spending against your budget
Get a handle on your expenses
Learn the tools of saving
Money market accounts
Savings accounts
Fixed deposit accounts
Balanced funds
Equity funds
Bonds and treasury bills
Build good credit
Take on debt to improve your net worth
Take steps to control your debt
Save money by choosing the right loan
What can I expect from this course?
What can I achieve after this course?
Prepare your budget and stick to it
Evaluate savings and investments
Use debt carefully to grow your net worth
Pay off your debts
Invest in asset that grow your net worth
Grow your income sources
Save for retirement
Put money aside for rainy days
Download the Course Brochure
FREQUENTLY ASKED QUESTIONS
Most frequent questions and answers