If you've ever watched professionals on TV or seen other people play golf, you've probably wondered how they became so good. You may have wondered to yourself if it would be worth it to take golf lessons.
This article will look at what it means to take golf lessons and why taking instruction might be a good idea for someone who wants to improve their game. We'll also explore the potential costs of these lessons and how often they should take place.
We have previously discussed how to hold a golf club. Alternatively, if you are a pro and you would rather teach golf, we have discussed in detail whether you can teach golf without certification.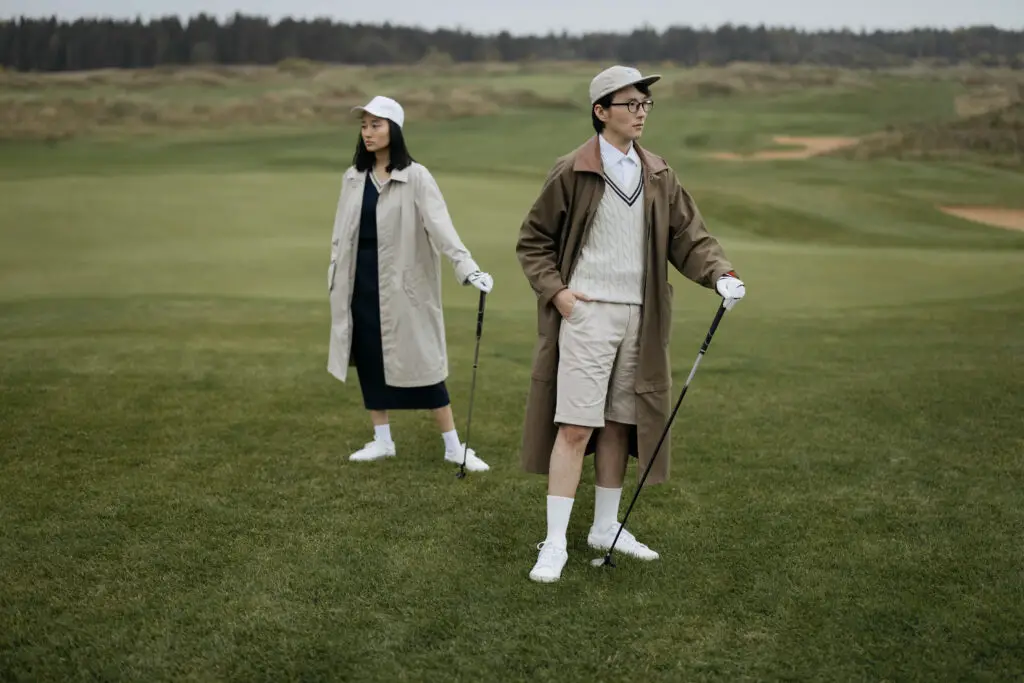 Do I need golf lessons?
Before we answer the question, we need to know what it means to play golf as a beginner. Golf as a sport is just as much about how you play as it is about how well you hit the ball.
Understanding your swing and learning how to hit the ball consistently is key if you're new to the game. Most professional golfers take at least five years of lessons and practice before they're able to play on tour. If you want to join them, golf lessons can help prepare you for this level of play.
One important thing to remember is that while the lessons will help you learn faster, most of how you improve is driven by practice. You need to make sure you put in time for consistent and regular practice on the course.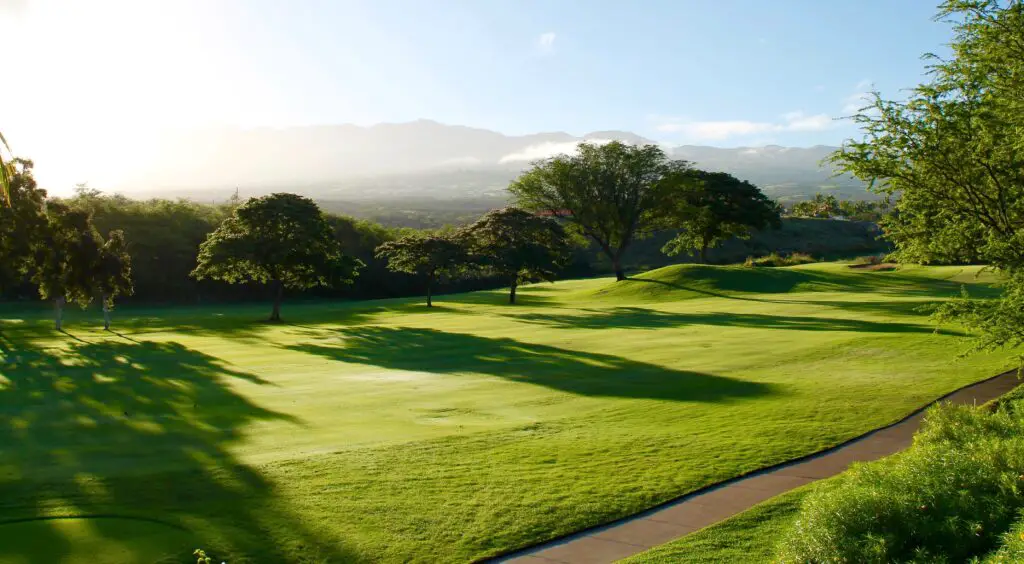 Are golf lessons really worth it?
If you're a beginner, taking lessons is one of the best things you can do to improve your golf game. However, not all lessons are created equal.
What makes a lesson "worth it"? You want to find a pro who will teach you the fundamental skills of golf and help you to develop a solid swing. While some people can take this from watching pros on TV or YouTube, most beginners need the help of someone who knows what they're doing.
People who are serious about their golf game should learn the basic skills through lessons.
If you take lessons, you also want to make sure that the pro looks at your entire game, not just your swing. Instruction can help you fix both your swing and your stance so that they work well together.
Some pros may only focus on your swing, which will leave you with bad posture and bad habits that can lead to painful injuries down the road.
1. Will golf lessons help you improve?
Looking at ten (10) golfers after taking lessons will reveal some very different results. Take a look at how they hit the ball, and you'll see what good instruction can do for your game.
This is what happens when you take lessons:
You'll improve your posture and grip.
Your swing will become more efficient and powerful.
You'll hit the ball straighter and farther.
When you take lessons, your hands will be more relaxed, which means the upper body is stronger, which means you have more support to swing. That means you can swing harder and longer.
As your technique improves, your grip will become stronger, which will lead to better play. Your posture will also become more consistent by taking lessons because it'll be ingrained into your muscle memory.
As you can see, golf lessons are definitely worth the money. Even the most skilled pros benefit from having someone give them feedback on their swing and help them develop it into something that works for their game.
2. Do golf lessons really help you improve your game?
Yes, absolutely! Even if you're not that far into your game, taking golf lessons will help you get better. The earlier you start taking classes, the more you'll see improvement.
The only problem with taking golf lessons is that they won't make you an expert overnight. It can take years to become a truly skilled golfer, but even if it takes some time to reach your goals, the lessons are still worth the effort.
Take advantage of these tips on golf lessons to improve your game today.
How much do golf lessons cost?
The average lesson costs between $50 and $125. However, the cost of the golf lesson may vary depending on where you live. It's essential to shop around for a pro who will match your location and your budget.
Some pros require you to pay for them to join the club as part of your membership. This can range from an additional $25-$100 per month depending on the level of the club and what other services are included (for example, use of golf carts or range balls).
3. Why are golf lessons so expensive?
Golf lessons are actually less expensive than they used to be. It used to be that golf lessons were extremely costly.
Part of the reason is that there are now more pros who can teach golf than before. Technology has also changed the scope of golf instruction. There are now more teaching tools that better help you understand your game at every level.
Today, some tools will help you to watch golfers on TV or YouTube. If you choose to go the YouTube router, you can see and hear the swing explained by professionals without spending an arm and a leg on private lessons. These technologies make it possible to improve your game at a lower cost than in years past.
The major disadvantage of using YouTube to take golf lessons is that while you can then practice on the course, you will not have someone to observe and correct you in real-time. This level of feedback from your golf coach is important to help you practice better and improve with every swing.
4. How can I save money on lessons?
While you might not be able to cut down the cost of golf lessons entirely, you can find ways to reduce your expenses. Try visiting your state's golfing association to make sure you get the best deal possible.
Your golf course may also have accredited coaches or a learning package for you as a beginner that might be much more cost-efficient.
Finally, you can save money on lessons by doing your homework.
If you don't know where to start, your best bet is to ask around. Check out local golf shops or local courses in your area. There are probably some people who are willing to give you some advice on how much it would cost. Allowing you to compare prices and the benefit you will get to make the best decision.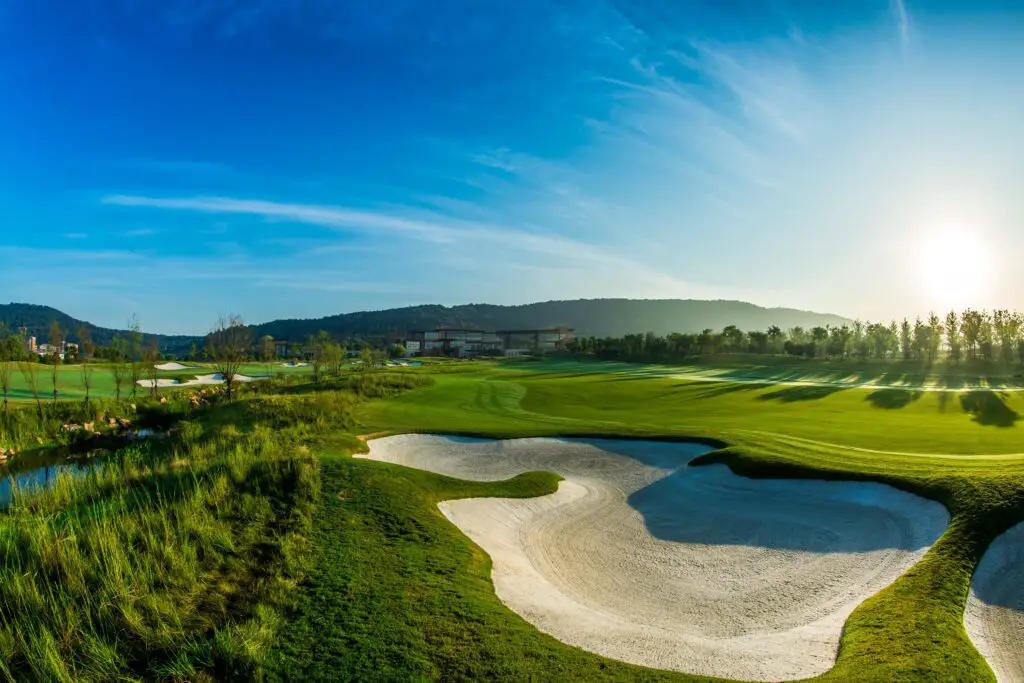 How do golf lessons work?
To get the best out of your golf lessons, you will need to take them regularly. Usually, your golf coach will give you a package of lessons and a lesson plan.
For example, they could say that your first week is about improving your swing and working on your posture. From there, they could teach you how to get more distance, better accuracy, and how to putt better.
The lesson package will generally last anywhere from four to eight weeks, which is usually enough time for you to see some significant improvement.
Your golf instructor will usually give you a lesson plan after your first or second session. You can use this plan to structure your practice to promptly hit all the significant aspects of your game. They only give you your personalized lesson plan after one or two sessions to make sure it is customized for you.
For example, they could have ten (10) lessons, each designed to work on different skills once on the course range.
5. How long does it take to become an expert?
It really depends on how hard you work at it. Experts tend to only spend anything from a few hours a week or a month on their golf game. However, some people do spend more time.
For some, the only way to get good is to practice every day for hours and hours on end. As long as you believe in your ability and put in the work, you can improve into a great golfer.
If you practice hard, you can get really good in a year or two. Assuming you have the potential to be great. If not, then it could take longer to become great.
Many people don't need to practice for years before getting good results. Most of these people are just lucky enough to get lucky with their talent and get really good quickly.
The thing is, there is no right or wrong answer. It all depends on the effort you put into the game. You only get out of the game as much as you put in.
6. How much can golf lessons help you improve your game?
Hundreds of golfers have realized the benefits of a good golf lesson. Some of the tips that they mention are:
They make you feel more confident and relaxed.
You will learn techniques that improve your swing and posture.
Your golf game will improve, and you can take advantage of the equipment and lessons offered by your club pro.
You might even be asked to join the club for an additional fee, which could help you get access to better-golfing facilities.
You can use the money you save on the golf lessons to improve your game later on.
You'll have an opportunity to meet with other golfers and learn from them as well.
How should I take golf lessons?
There is no right or wrong time for taking golf lessons.
The frequency of your lessons depends on your schedule and how often you play. As a beginner, it's important to get in one lesson per week to learn the basic skills. Once you've learned these, you can opt for less frequent meetings to hone your skills further.
It's best to find someone who doesn't charge by time but rather charges by the lesson. This will help you get the most out of every meeting, which, in turn, will improve your game even more.
7. How often should I get golf lessons?
There are no set guidelines for how often you should take golf lessons, but they are probably more necessary for beginners. As you become more advanced, your handicap will go down, and your swing will become second nature.
You may also develop better techniques on your own, but there's no harm taking a lesson now and then to double-check that what you're doing is right.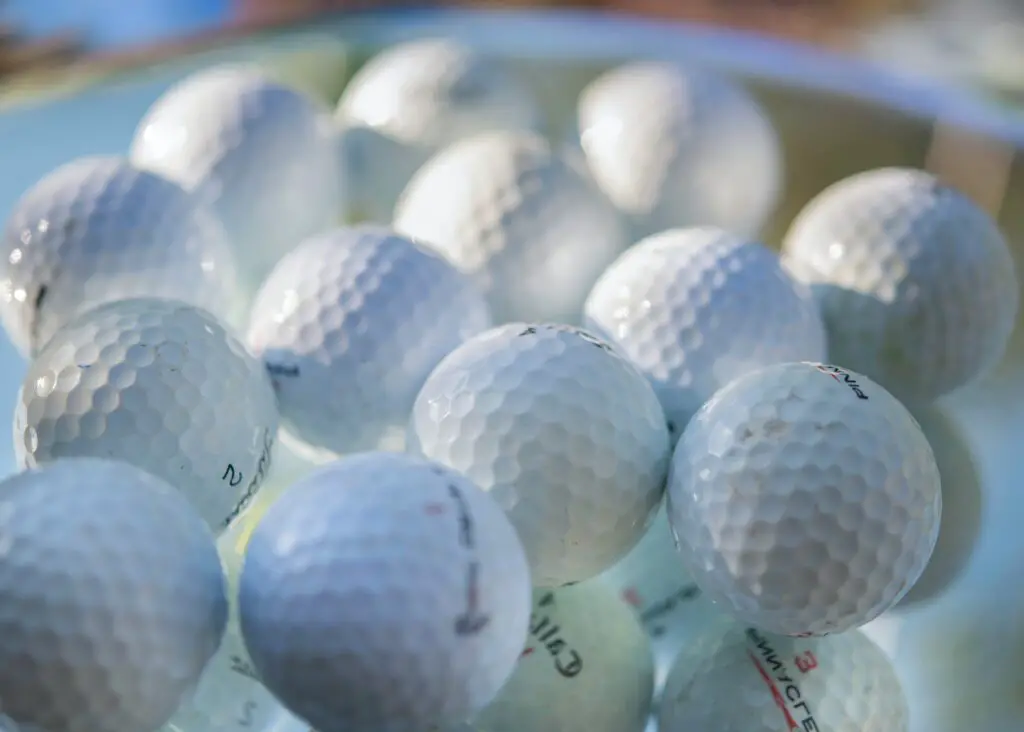 Frequently asked questions regarding golf lessons
8. Do I need my own golf clubs for lessons?
It really depends on where you are playing. Many golf courses will allow you to rent golf clubs at a fee. However, these rental golf clubs are often not the best quality in terms of forgiveness and distance. Therefore, if you really want to improve, investing in some great clubs might be better.
We have previously reviewed the best golf clubs for beginners and the best golf balls for beginners.
You can use your own golf clubs for your lessons, but it's more common for coaches to provide you with a set of clubs or at least a recommendation. This enables the coach to do a better job of breaking down the swing and correcting you. They can see precisely how your swing differs from theirs, which could help them offer better advice.
Your golfing course may also provide you with an idea of what the best set of clubs for your game would be.
9. When is the best time to take golf lessons?
The best time to take golf lessons is when you are just starting out. You must find a good pro early on so that they can help you develop better posture, grip, swing, and more.
The instructor can help you set up a plan that will take you through the fundamentals appropriately to ensure that you are hitting all the right areas of your game. You can then improve even more after that by practicing on your own.
It's also good for beginners for another reason. When you are just starting to learn, it's easier for an instructor to correct bad habits. If you've been playing for a while and developed bad habits, it's going to be much harder for them to help you.
It's really important that beginner golfers take lessons right at the start. They need to learn the proper way to swing before improving their game by practicing at home or regularly at the course.
If you would like to practice at home, we have discussed the best golf simulators for under $1,000.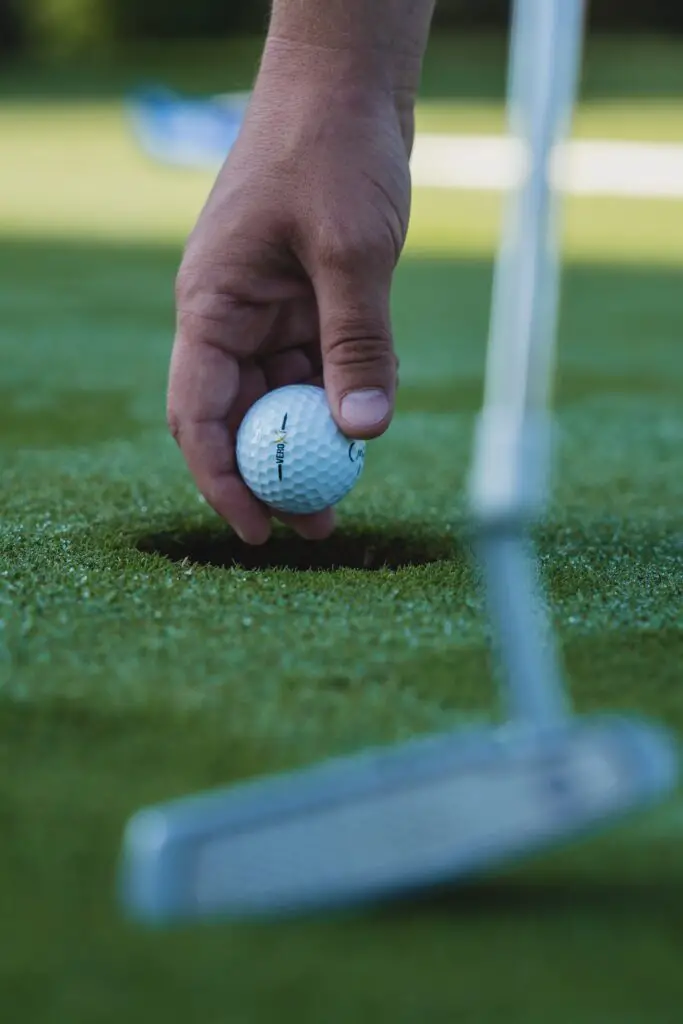 10. What is the best age to start golf lessons?
Golf is a fun and enjoyable sport for all ages. It's not just a pastime for the elderly, as some people believe. In fact, many of the most successful golfers have been successful ages 25 or younger.
You can start learning from as early your late teens or early twenties with an excellent instructor to avoid being left out of the game because you're too old or too unskilled.
However, if you are already past your twenties, you should aim to get started as soon as possible. You can always decide to wait until you are in your 30s. However, the longer you wait, the longer you need to practice before becoming good at the game.
11. Can I take golf lessons as a senior golfer?
Golf is an excellent sport for seniors. Many golf courses have senior discounts and opportunities to play at the weekends. It's a great way to stay active and find new friends as you get older.
You can still learn to golf with the best golf lessons as a senior if you don't mind being taught by a younger coach. However, you may also be lucky enough to get an older and more experienced coach to teach you.
12. Do I need golf lessons as a lady golfer?
Golf is a great sport for women. Most clubs have ladies' days, and there are even tournaments just for lady golfers. It can be really fun to get out into the sun with your friends or your loved ones and spend time outdoors.
However, becoming good at golf takes time and effort. While you can improve without lessons, it's best to take them to ensure that you get the most out of every lesson.
13. Can I take group lessons rather than private lessons?
Most golf courses provide group lessons to adults on certain days of the week. These groups are usually for people who want to improve their game and have a coach to help them. As a result, these groups can be beneficial. Group lessons are often cheaper than private lessons.
You can try your luck at the local course and see if they have a group lesson during the day. If you don't find one, you can check out their website to see if any other courses provide group lessons.
---
Growzania is reader-supported.
At Growzania, we aim to provide you with helpful content that helps you work towards a better you.
As such, we include some affiliate or referral links within our posts. When you buy through these links on our site, we may earn an affiliate commission.

These affiliate links come at no additional cost to you.
As an Amazon Associate, we earn from qualifying purchases on Amazon.
---
The details on this article (price, ratings, etc.) are correct as of the date when the post was last updated.
We strive to update our posts regularly. However, a few details may have changed between post update dates.
---