If you're a golfer and you're not wearing golf shoes, we have some good news for you: You might be cheating yourself out of a better game. In this article, we share some golf shoe tips for you to succeed at your game.
For starters, the modern golf shoe is a marvel of technology that can bring you many advantages if you know how to use them. In the past, golfers believed that wearing their shoes a bit too large was the way to go so that the toes naturally splayed outwards.
This leads to better traction for pushing against the ground and more room for a wider stance. Nowadays, technology has eliminated any need for wearing shoes too large.
In fact, the golf shoe tends to fit more snugly on your feet. The materials used for them are made to support the shoe's shape and structure better. Stiffer materials mean less slippage and a tighter fit which allows you to establish a solid base.
Stable footing means you can better control your game and deliver precise, accurate shots without any worry that the golf ball will cheat away from your swing as it flies through the air.
In some of our previous articles, we have reviewed Skechers golf shoes and ECCO golf shoes in detail. We have also reviewed the best golf shoes for walking.
We have also discussed the best way to soften (break-in) new golf shoes.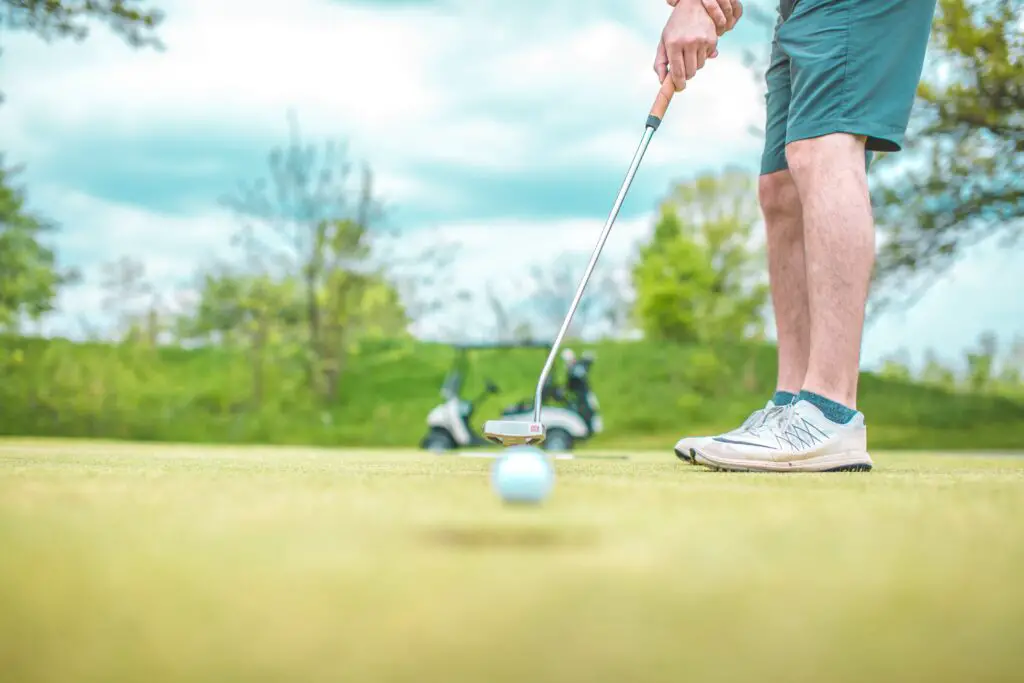 Before buying golf shoes
1. Do you need golf shoes to play golf?
This question is one of the most important for beginners. As a beginner, you would be asking yourself whether you can play golf without golf shoes.
Yes, you can. However, we want to warn you that your will greatly diminish your chances of a better game. Your footing is one of the most critical factors for your success in the game.
The right golf shoes will help you establish a stable base to more effectively deliver your shots.
Another factor is the overall durability of the shoes. A good pair of golf shoes will be able to withstand a lot of wear and tear without washing them too often. If you want your golf shoes to last years, make sure you buy durable pairs that will stand the test of time.
2. Can you golf barefoot?
The short answer is no. The main reason you should wear golf shoes is that your feet will be protected during the course of your golfing. Wearing the wrong type of footwear could lead to injuries or other problems.
If you choose to go barefoot, your chances of injury are significantly higher because there's a greater chance that you'll slip and fall on the course. You could also hurt your feet if you accidentally step on a rock or something sharp.
Plus, wearing shoes are just more comfortable to wear than going barefoot. Golf shoes offer you more protection for your feet, plus better support so that you don't slip on the golf course.
3. What are the best golf shoes for beginners?
The best golf shoe for a beginner is one that provides good support and comfort. Your golf shoes should have lightweight designs and good traction. They should also be easy to clean in case of mud or other debris on the course.
If you're a beginner, your best option is to invest in a pair of golf shoes that will last you for years. Please make sure you look at our guide for the best golf shoes for walking, including ratings and detailed reviews.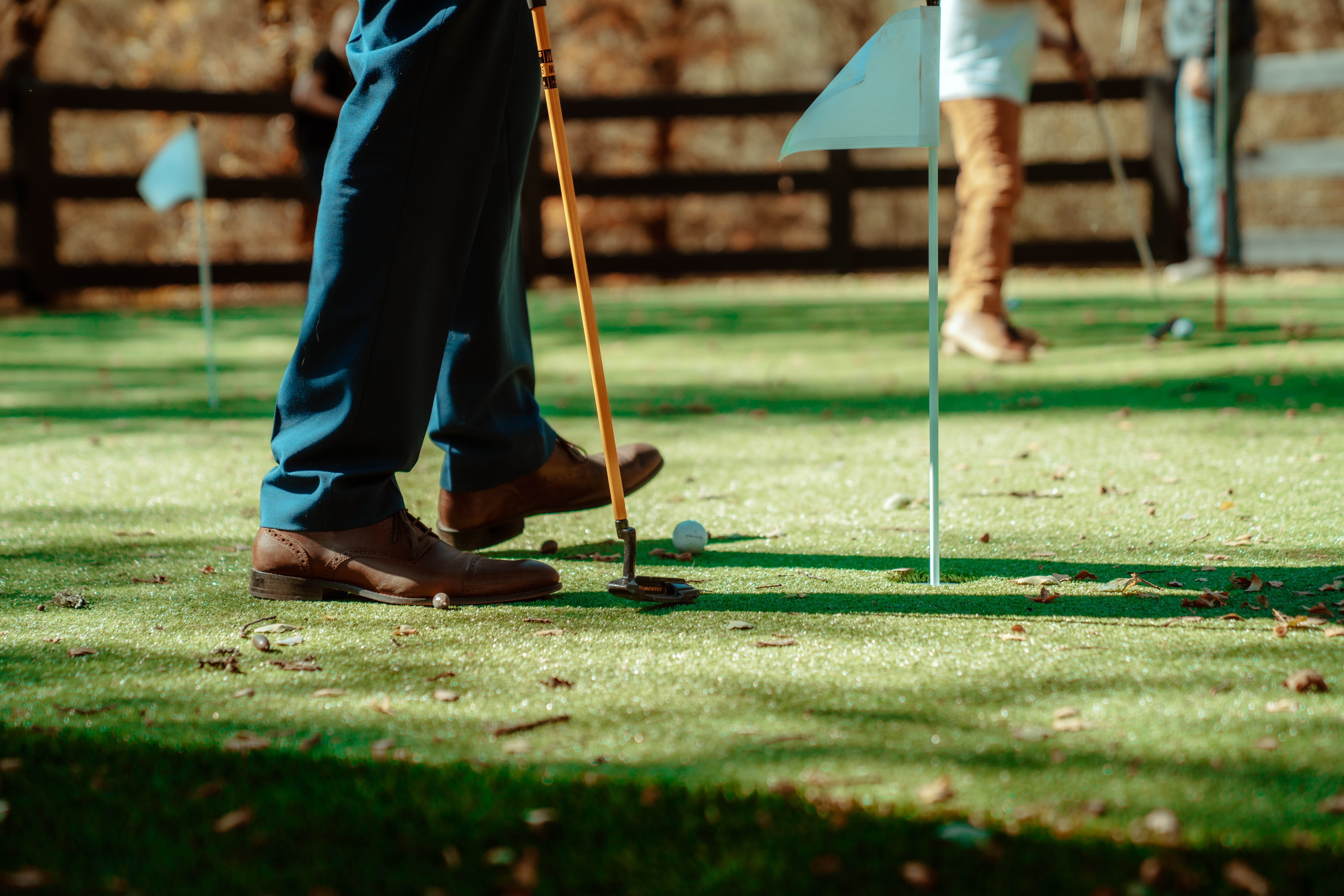 4. Are golf shoes necessary?
Golf shoes are not necessary. You simply need to make sure you have a comfortable pair of shoes. Many golfers wear sneakers with good traction and a comfortable fit while playing. Golf shoes do have some undeniable advantages over sneakers, however.
One advantage is that golf shoes are designed to give you greater support and stability. This helps reduce muscle fatigue while also reducing the chances of injury to your feet and your ankles and other areas.
Golf shoes are also much more lightweight than most sneakers, which is a significant advantage during a round of golf.
5. Do golf shoes make a difference?
Yes, definitely. There are a lot of features in good golf shoes that you wouldn't find in regular sneakers. Support is one of the essential factors for golf shoes and comfort to wear around the course while playing 18 holes.
Another factor is traction, which helps you make better contact with your shots and deliver a more accurate shot. The better the foot support and traction provided by your shoe, the more confidence you'll have in performing well on the course.
Some golf shoes are also waterproof. This will help you navigate wet or muddy conditions.
To sum it up, golf shoes make a difference because they offer more support and stability. You'll also have better traction and even waterproofing for rainy days.
6. Are white golf shoes a bad idea?
One common question among beginners is whether they should play in white golf shoes or if it is a bad idea. The short answer is that you should only wear white if you plan to play in really light and dry conditions.
White golf shoes are great since they go well with any other color options for your pants or shirt. However, white golf shoes are better worn in dry conditions because the color will get dirty quicker.
White golf shoes are also slightly harder to wash. Most golf shoes can be washed when they get dirty, but white golf shoes require a mild detergent and possibly bleach to restore the color.
The best thing to do is find the middle ground between the golf shoe color options available and select something that will complement your golfing attire.
We have discussed many golf shoes you can consider for walking in one of our detailed reviews.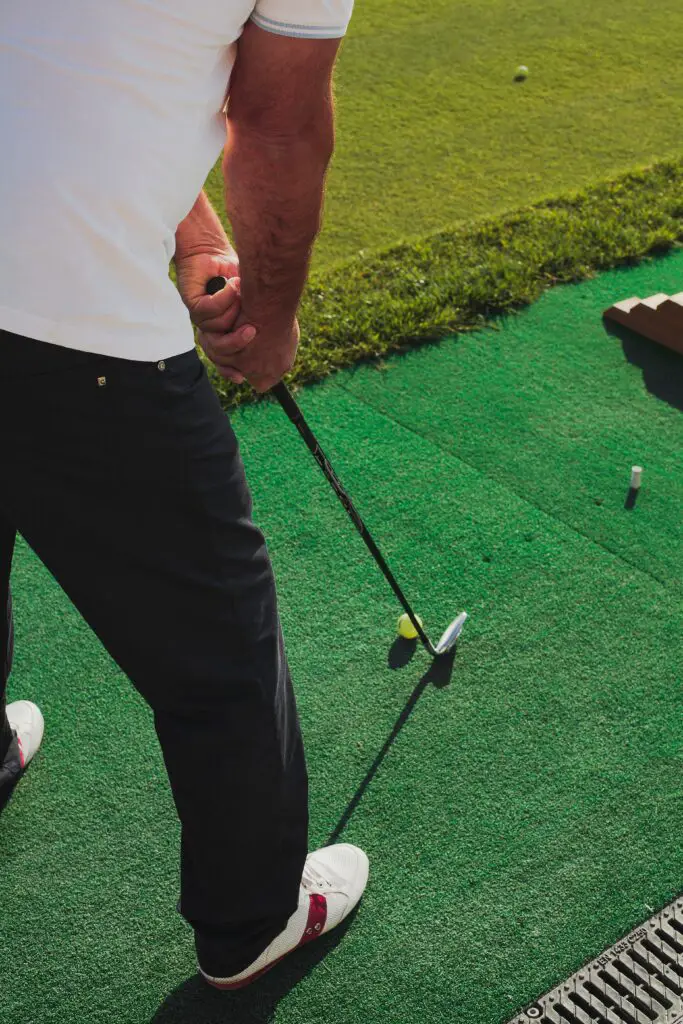 7. Do I need golf shoes for the driving range?
Yes, you do need golf shoes if you play at a driving range. The reason is that the ground may be wet or slick and will not provide a stable base to stand on. You could slip or trip and fall. Plus, the better your footing is, the more accurate your long iron shots will be.
The last thing you want to do is try to deliver a strong iron shot into the wet grass of a driving range. It might be possible, but you are also risking an injury, or your shot could get away from you.
If you're playing golf at a driving range and wearing the wrong type of footwear (i.e., sneakers), you are putting yourself at risk of making a bad shot or injuring yourself somehow.
8. Can you use turf shoes for golf?
Turf shoes are a popular option for those who don't want to wear golf shoes. These shoes are less expensive and a good choice if you're playing in your backyard or on a putting green. They are also really easy to clean since you can wash them in a washing machine.
However, turf shoes have no traction and will not provide the necessary support that good golf shoes provide. The best option is to use footwear that is designed specifically for playing golf at an actual course.
9. Can you use baseball turf shoes for golf?
There is a similar option for those who are looking to save some money when purchasing shoes. Baseball turf shoes are a good choice because you can get them for less than $30, and they are very durable.
However, baseball turf shoes will not provide you with the support that golf shoes will give you. They don't have golf cleats in the bottom and don't provide all of the cushioning that a good pair of golf shoes does either.
We know that baseball turf shoes are not ideal for most golfers, but they are a great option for those who play at home or at a neighborhood course. For this reason, we recommend that you look at our guide for the best golf shoes for walking instead of looking at these turf shoes.
10. How do I find golf shoes that fit me?
Another main consideration is the size of the shoe. Golf shoes are made to fit snugly on your feet so that they won't slip off easily and cause accidents during play.
Today, with Amazon Prime Wardrobe, you can buy multiple different sizes of the same shoe just to see which one fits you best. If your shoes are too tight or too loose, you always have the option of returning them and trying out a different size.
Choose from a variety of sizes for convenience and satisfaction. You can do all this without ever having to step out of your home.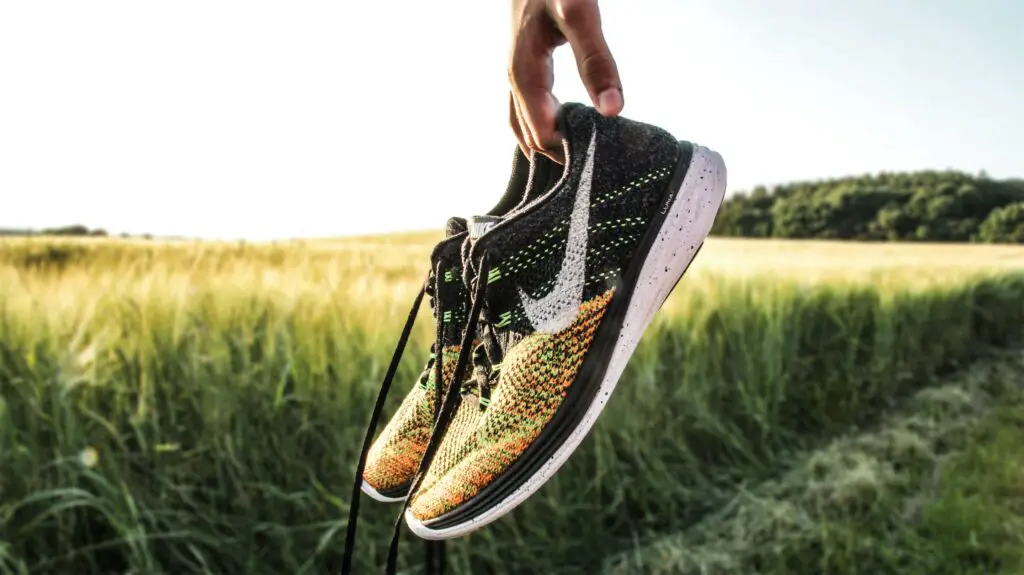 Spiked vs. spikeless golf shoes
11. Why do golf shoes have spikes?
Spikes provide traction and stability when you walk around the course. They are made to dig into the soft dirt or grass of a golf course, which helps reduce slipping. Spikes are also what will help give you better stability when playing golf under wet conditions.
There are different types of spikes, however. Golf shoes with "soft spikes" have curved, smaller spikes that will dig into the ground more quickly than other spike varieties available online and in local stores.
12. Do you need golf shoes with spikes?
Spikes can be very beneficial for your golf game, but it's important to decide whether you need them or not. If you play your shots with great accuracy and approach each hole with the same strategy, then you could get away with using shoes without spikes.
Keep in mind that soft spikes are important if you play golf on soft grounds. This includes grassy courses and those that have a lot of sand Bunker sections. If you play on hard grounds that are mostly covered in grass, then most professionals do not recommend soft spikes. This is because they can easily get stuck in the ground and leave you injured.
With modern technology as well, many golf shoes now work just as well without spikes. Spikeless shoes are more popular today than spiked shoes.
13. Do golf courses allow spiked shoes?
Golf courses are very strict when it comes to wearing spikes, so you will want to make sure that spikes are okay before you go. Most courses only allow spikeless shoes.
If a course allows spiked shoes, you will want to wear shoes with rubber spikes in the bottom. These types of spikes offer more traction and stability than hard plastic ones. However, the risk is still there because you can still break the comfort of your shoe if it digs too far into the ground.
14. Are spiked shoes better than spikeless shoes?
The best part of golf shoes is that they are extremely versatile. They can be used for all different types of games and can transform and morph into something else. When you combine this with its versatility, then the spikeless option wins over the spike-equipped option.
Spikeless shoes are more suitable for today's players. They offer additional cushioning and durability without the spikes that can cause injury. Despite not having spikes, they still provide decent traction.
Once you decide that you're going to buy golf shoes that don't have spikes, then you're off to an excellent start! There are many different options, so you can get whatever will work for your game. We have discussed this in detail in one of our detailed reviews of the best golf shoes.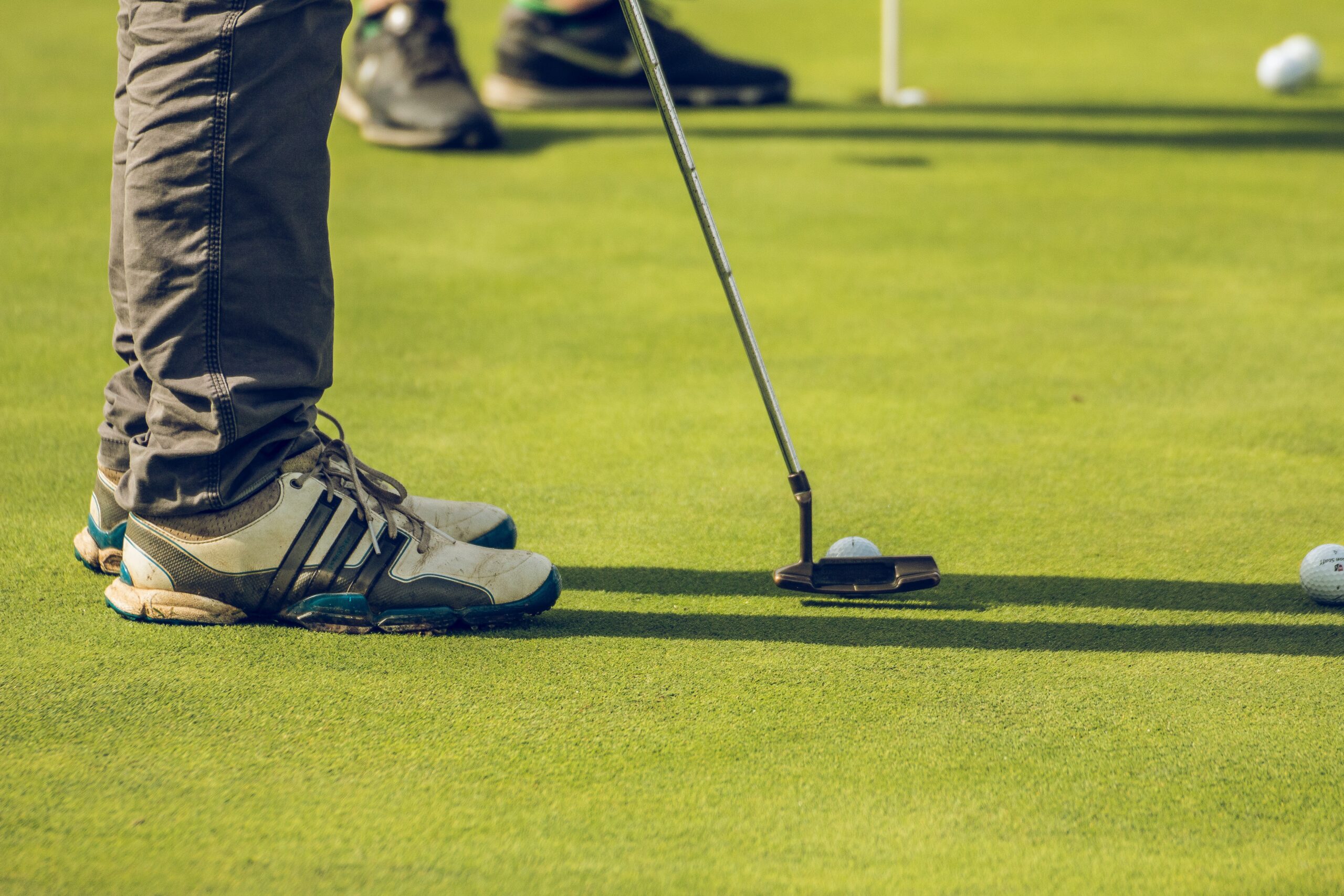 Using your golf shoes the right way
15. Can you wear golf shoes casually?
Yes, you can wear golf shoes casually. You just have to choose something that has the right look. Many golfers prefer different models of golf shoes because they match their entire golfing outfit.
If you're going to wear your golf shoes just to go shopping, you should choose matching pants and shirts that look good. These styles are very popular among male golfers who like to dress up and be stylish.
16. Can you use golf shoes for softball?
Maybe. Different types of shoes have the same purpose, but they are also used for various sports. Golf shoes that do not have spikes can also be used for field sports, such as softball and baseball.
However, spiked golf shoes are not suitable for these sports. The risk is too great that you could injure yourself or someone else on your team. This is why we recommend looking at our guide to the best walking golf shoe to help you decided.
17. Can you wear golf shoes on concrete?
Golf shoes are great for concrete because they can actually help improve performance. Golf shoes will help you be firmer as you hit the ball much straighter and farther by providing some extra traction when leaving the ground.
This is why many golfers prefer to wear their shoes when playing on small bits of concrete, such as those found in tennis courts or golf courses. These are especially convenient for those who play on asphalt, which is very hard to pick up a golf ball without it flying into a tree nearby.
Even when walking around the clubhouse, spikeless golf shoes or those with soft spikes work just as well. They are comfortable and will not cause you to trip over. You'll also be able to walk up onto your golf cart without damaging it with spikes.
18. Can you use golf shoes for cricket?
Yes, golf shoes are very versatile so that you can use them for different sports. With that being said, cricket players will have no problem wearing these types of shoes during practice or on the field.
As we discuss in our detailed review of best walking golf shoes, many golfers wear these types of shoes during their off-season. Golf weather is typically not very good, and it rains or snows throughout the year.
19. Can you use golf shoes for hiking?
Yes, hiking is one of the very popular sports that you can do using golf shoes, especially those with spikes. They are ideal for the purpose because they offer great traction and stability when walking down a path.
Even if a foot slides in between the rocky mountain or fallen trees, these types of spikes will help you find your footing again.
20. Can you use golf shoes for running?
Golf shoes are not the best option for running because they are designed to offer some cushioning and extra stability when you walk. They won't be as light as running shoes with laces, so it's better to choose something different if you want to run in open fields.
Care and maintenance for your golf shoes
21. How long do spikeless golf shoes last?
**Soft spikes and hard spikes will both wear out with time, but soft spikes will degrade faster than hard ones. While it depends on how often you use your shoes, most people get about six (6) months to a year from their golf shoes. **
This is because they are dependent on constant use such as when hitting balls on the field or walking around golf courses. However, taking good care of your golf shoes will help lengthen their life.
22. How do I make my golf shoes last longer?
To help your golf shoes last longer, here are some tips to follow:
Keep your golf shoes clean by washing them regularly. This will keep dirt and debris away from the shoes.
If you wear your shoes regularly and don't want always to wash them with water, you should air dry them. This is done so that they don't become too slippery from being wet. If you leave them out in the sun, they will air-dry faster.
Use a shoe care spray to prevent your shoes from being damaged. This is especially recommended if you walk all day and play golf every weekend all year round.
Invest in a shoe repair kit, such as moleskin, that will help you repair your golf shoes when they get injured or damaged.
Buy a spare pair of spikes to replace the ones you have when they wear out.
23. How to clean spiked golf shoes
Next time you want to clean your spiked golf shoes, think of cleaning your spikes the same way you would clean your other shoes.
Assuming you are familiar with getting rid of dirt and grime on a pair of shoes, then it is easy to get rid of this type of dirt from your golf shoes. Just make sure that you take some extra time in this process because it will help prolong these spikes' life span.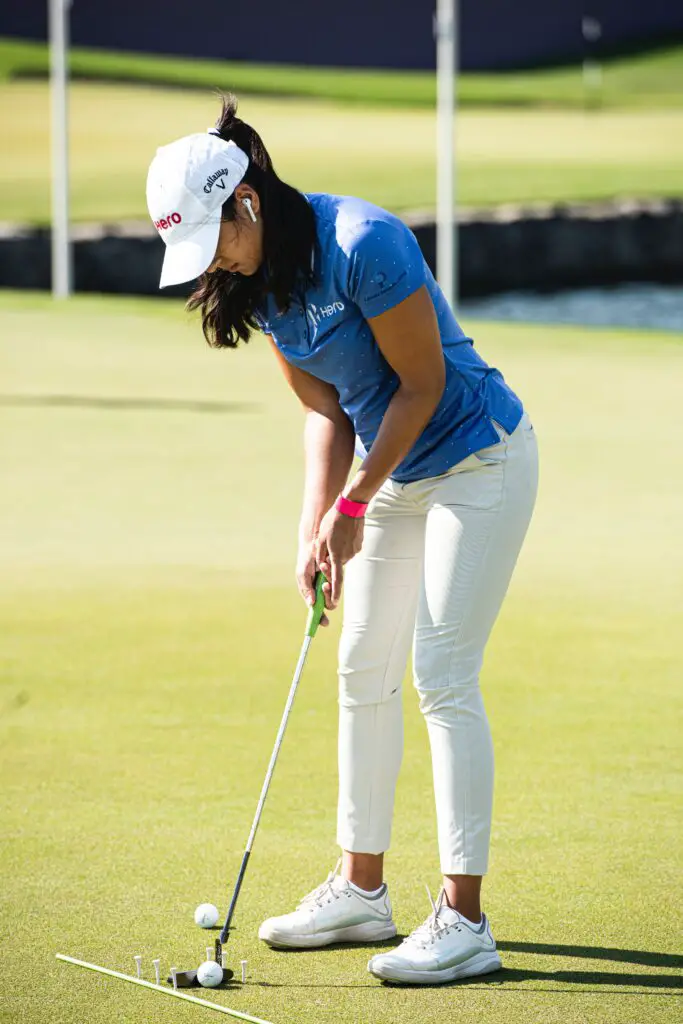 Final thoughts on golf shoe tips
As you can see, there is a lot to learn about golf shoes. You might not have realized that there are different types of shoes specifically for the golf course, and just like with most accessories, golf shoes also look great and are very fashionable.
As we mentioned in our detailed review of the best golf shoes for walking, it is possible to find the right shoe for you at the right price. The key is knowing what qualities to look out for when trying them on.
We hope that this article with golf shoe tips will go a long way in helping you take great care of your golf shoes so that they last you longer.
---
Growzania is reader-supported.
At Growzania, we aim to provide you with helpful content that helps you work towards a better you.
As such, we include some affiliate or referral links within our posts. When you buy through these links on our site, we may earn an affiliate commission.

These affiliate links come at no additional cost to you.
As an Amazon Associate, we earn from qualifying purchases on Amazon.
---
The details on this article (price, ratings, etc.) are correct as of the date when the post was last updated.
We strive to update our posts regularly. However, a few details may have changed between post update dates.
---