Sigma camera lenses are affordable and aimed at budget-minded photographers. Therefore, if you are looking for a way to cut down on your photography equipment expenses, Sigma lenses are just what you need.
For those who don't know, Sigma has been around for a long time. They've made lenses that include fisheye and wide-angle optics. Therefore, I wanted to write this blog post because I think their lenses are amazing and worth the money!
Moreover, Sigma manufactures more camera lenses than any other lens manufacturer in the world. In other words, they have a variety of lenses to suit each individual needs and genre. To clarify, I am not saying that they are the best all-around lenses out there, but they capture an amazing array of images.
Sigma lenses are available for various camera models like Canon, Nikon, Sony, and other brands. In addition, the DC models of Sigma lenses indicate the lens is only compatible with APS-C sensor format cameras.
First of all, Sigma is affordable. Certainly, they're the cheapest I've ever researched! For a bunch of lenses to cost this much feels like a lot until you actually get them and start using them.
Tamron lenses are comparably priced. However, most people don't exactly agree that the quality is that much better. Therefore, I will try to keep this as unbiased as possible.
In terms of optical quality, Sigma has been dubbed "budget-friendly." These lenses have been noted for being "decent" zoom lenses.
Sigma's detail is also phenomenal. They make lenses for people who want incredible macro photography and portraits, but they also make great lenses for night photography. I've tried out a lot of lenses, and Sigma has the best exposure and color.
In addition, we have reviewed Tokina lenses, Rokinon lenses, and Tamron lenses too.
The 3 Best Sigma Lenses
Who Manufacturers Sigma Lenses?
Sigma Corporation (株式会社シグマ Kabushiki-gaisha Shiguma) is a Japanese company. They are the 4th largest maker of photography equipment in the world. Sigma focuses on creating lenses for digital cameras, DSLRs, film cameras, and single-lens reflex cameras.
Sigma has been making lenses since 1961. Their headquarters are located in Tokyo, Japan. Their main products include camera and lens accessories for 35mm cameras, SLRs, digital cameras, and medium format cameras.
Sigma is one of the most popular manufacturers of third-party lenses. Consequently, they are known for their high-quality, affordable lenses. Their products are based on the designs provided by other camera brands. The Sigma Corporation has earned a reputation for creating high-quality products at affordable prices.
Sigma has four categories of lenses: Sports, Contemporary, Art, and Global Vision. Each category contains a variety of lenses.
Sigma makes a wide range of lenses, from standard lenses to those unique and different from what other manufacturers offer. This is just a small sample of the many lens options available.
Most importantly, for your personal degree of interest, it's important to note that Sigma lenses cost a fraction of others' prices. Sigma has an extensive collection for every type of camera you might have.
What are Sigma Lenses?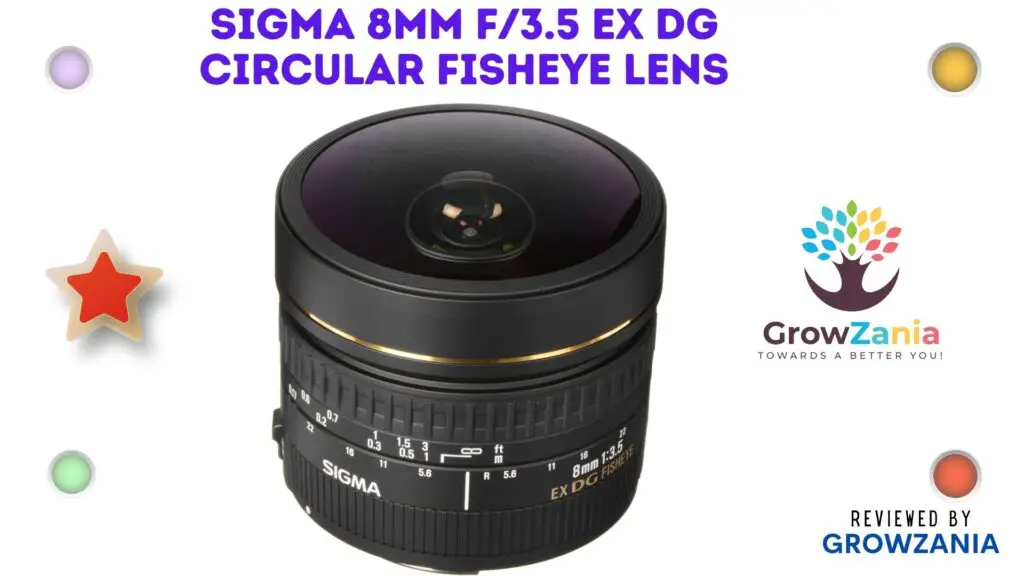 Sigma Lenses are divided into three different categories; Sigma, EX, and DC.
The Sigma is the highest price tier, followed by the EX, and finally the most affordable of all the groupings – the DC.
In addition, Sigma lenses are great for everyday photography. Moreover, their ease of use makes them one of the favorite lens choices for most photographers. Above all, Sigma has some of the best lens optics I've ever tried.
Features of the Sigma Lenses
These lenses are known for their incredible optics and sharpness. Sigma lenses use a 16-element optical design and feature a 4x optical zoom range.
Many users love the fact that Sigma has a wide variety of lenses, allowing you to build your own "dream lens" to suit your needs. For example, if you want an extremely wide-angle lens, there is the 8mm Fisheye (DC).
Sigma lenses are designed for high-quality photography. They are versatile and work well with most cameras. The lens quality is amazing, and the customer service is outstanding.
Sigma has a reputation for producing high-quality products at affordable prices, and their lenses are no exception.
The Sigma lens family is diverse, with a price range from less than $50 to over $400. The lenses come in all different sizes and shapes. Within each of the lens categories, there's something for everyone's needs and budget.
You can find super wide-angle lenses to telephoto lenses for extreme close-ups and macro photography.
Their macro photography lenses include: 80mm f/2.8, 105mm f/2.8, 135mm f/2.8, 150mm f/4.0, and 180mm f/4.0 macro lenses. We have reviewed the Sigma 105mm f/2.8 Macro lens in our best lens for product photography.
The best way to select the right Sigma lens for you is to view all their offerings and see how they work with your camera and equipment! If you're unsure which lens works best for you, always contact the manufacturer before purchasing a lens.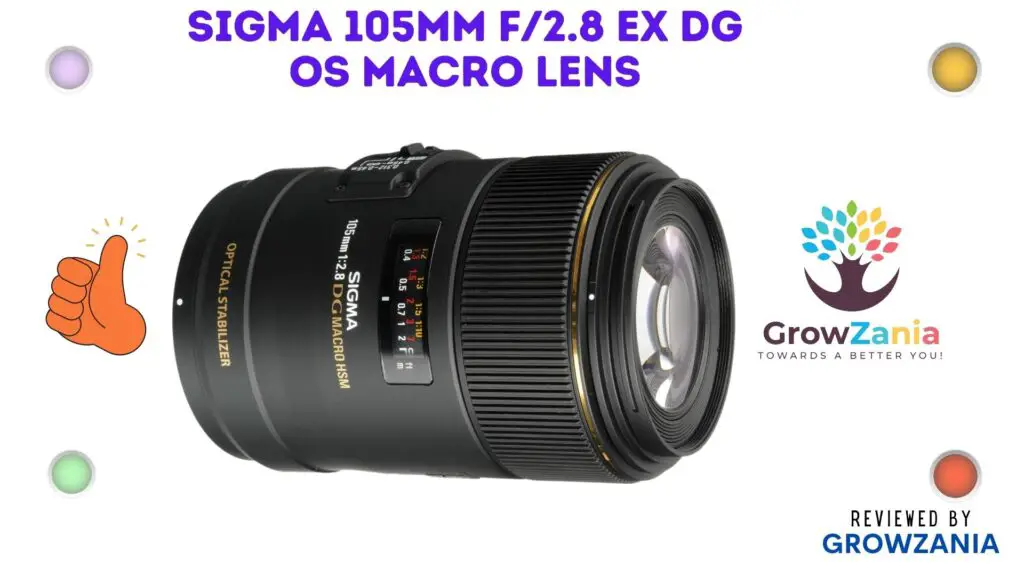 Why Do I Recommend Sigma Lenses?
Sigma is a great worldwide brand for your lens needs. They produce excellent lenses that are reliable and affordable. The lenses are great for everyday use, but they are also perfect for professionals who need high-quality equipment to take their photoshoots.
They have a wide variety of lenses to choose from, so there's sure to be something that will meet your specific needs and budget requirements.
Everyone can use Sigma Lenses because they are compact, lightweight, and easy to use. If you like one, you'll like them all – that's why Sigma is known as the world's favorite lens brand.
Sigma lenses are great for beginners and experienced photographers alike. Moreover, they're reliable and affordable, which makes them perfect for beginners who want to start using lenses without breaking the bank.
Sigma lenses are designed for high-quality photography – they are versatile and work well with most cameras. They have a reputation for producing high-quality products at affordable prices, and their lenses are no exception.
If you're looking for a lens that will give you the best quality possible but at an affordable price, Sigma lenses are the way to go!
Frequently Asked Question Around Sigma Lenses
What is the sharpest Sigma lens?
The sharpest Sigma lens is the Sigma 50mm f/1.4 Art. This lens is sharp and can focus quickly.
It's versatile and produces high-quality images every time!
The glass used in this lens is top of the line, and it's perfect for indoor shots or outdoors. It's great for everyday photography and close-up photography!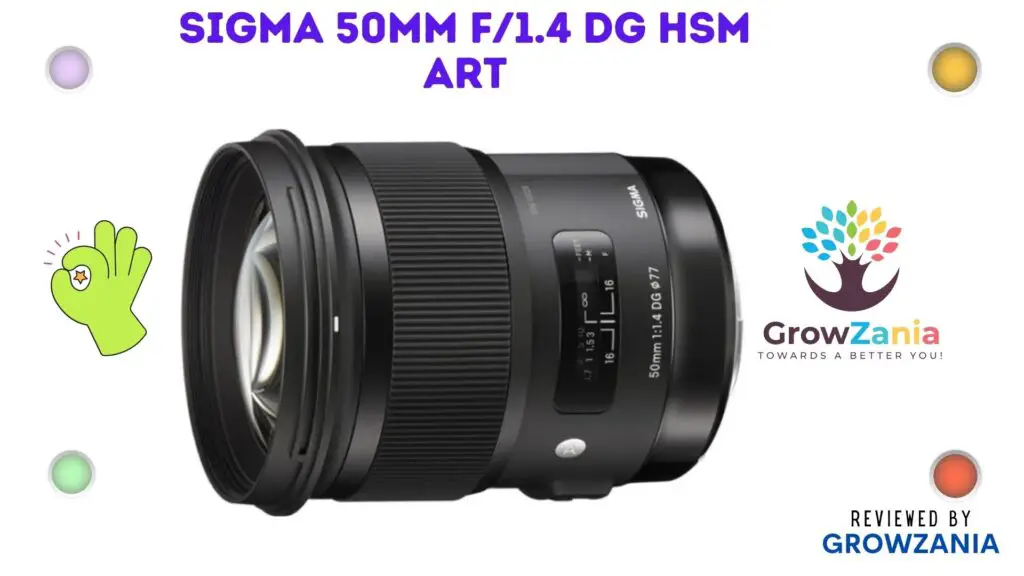 This lens is a great option for portrait photography because it produces stunningly beautiful photos with creamy bokeh.
It's compact and lightweight, so it's easy to carry around. It can be used for professional or amateur purposes, so there's no need to worry about compatibility.
It's great for taking photos in low-light conditions because it has an f/1.4 aperture. The lens is amazingly sharp at 50mm, while the bokeh is creamy and beautiful!
The Sigma 50mm f/1.4 Art lens is great for indoor photography because it focuses quickly and accurately. We have included this lens as one of our must-have lenses for wedding photography.
For outdoor photography, it performs well in bright light and produces clear images. Thanks to its quality glass, the lens creates sharp photos with creamy bokeh, beautiful colors, and stunning backgrounds.
The Sigma 50mm f/1.4 Art lens is the best option for portrait photography because of its wide aperture at 1.4.
Are Sigma Lenses Safe?
Sigma has a great reputation for producing high-quality products, but it takes a lot of hands-on testing to accomplish this. Sigma's lenses are tested rigorously by their technicians and then put through additional types of testing.
Their trial and error method ensures that the lenses produced are safe for use with your camera. Make sure you always check the website for a list of compatible cameras before purchasing a Sigma lens. It's also important to note that Sigma has a great warranty program.
If your lens were to go wrong and require an exchange, you could get a replacement easily and without much hassle.
You can always contact customer service with any issues, and they will work with you to give you the best possible service.
Sigma lenses are safe to use with your camera, although if you have an older camera, be sure to check with customer service before purchasing a lens!
I highly recommend Sigma Lenses because they are manufactured by a trustworthy company that has been around for years.
Are Sigma Lenses Worth It?
Sigma's latest lenses have been updated to include many of the newest features from other popular lens manufacturers. Their updated technologies include:
A variety of new lens coatings allow for better light transmission. The coatings are designed to increase color saturation and image clarity while reducing flaring and ghosting.
These lens coatings help to eliminate unwanted flare and ghosting, which can ruin a shot. They also increase color saturation and image clarity.
All of Sigma's newest lenses have been updated to include a floating optical system that allows for optimal performance at all focal lengths. Therefore, the focus is better, and the bokeh is better with a maximum aperture of f/1.4.
Their lenses have been updated to have an improved optical design that ensures sharper images with fewer aberrations and distortions.
Sigma lenses are worth it because they're created by a trustworthy company known for producing high-quality products at affordable prices. Their lenses are designed with the latest technology, and they're built to last.
Sigma lenses are fully compatible with the most popular DSLRs on the market, so you won't have to worry about compatibility issues.
How are Sigma Lenses Made?
Most importantly, Sigma has many employees who do quality control checks to ensure the lens meets its high-quality standards.
Moreover, a rubber gasket is included in Sigma lenses to keep out dust, moisture, and other things you don't want in your lens. I've never seen a lens that has this much protection! To clarify, your lenses won't fall apart in harsh weather conditions. However, if your lens does get damaged, remember that Sigma has a great warranty program.
Sigma also includes a 2-year warranty on their lenses. Therefore, if you encounter issues with your lens, you can contact Sigma about a replacement lens in the improbable event.
They're highly reliable and official. You will not need to send your lenses in for most lenses, but they do include a lot of protection for their lenses.
Sigma has a great warranty program, and they stand behind their products. They also provide a free repair service for most lens defects.
Final Thoughts on Sigma Lenses
Sigma lenses are a great option for anyone looking for high-quality lenses at a reasonable price.
The quality of the lenses is wonderful, and they're great for beginners. Consequently, you can trust that Sigma has been around long enough to have mastered the art of making lenses!
Their lenses are incredibly sharp and versatile so that you can use them for various photography projects.
Most importantly, Sigma is the perfect choice for those who want to take their photography to the next level. As a result, the lenses look amazing and are great options for beginners and professionals alike.
Sigma's lenses are a great choice for a variety of different photography projects. Whether you want to take stunning photos of your family or create breathtaking landscape photography, Sigma has a lens that can do the job.
I highly recommend their lenses because they produce amazing photos with vivid colors and stunning clarity!
Those who pursue photography as a serious hobby should consider investing in Sigma Lenses. In addition, they're great for professional photographers and beginners alike.
No matter how much you want to spend on lenses, it's always important to consider what kind of lenses you'll actually be able to use in the long run.
---
Growzania is reader-supported.
At Growzania, we aim to provide you with helpful content that helps you work towards a better you.
As such, we include some affiliate or referral links within our posts. When you buy through these links on our site, we may earn an affiliate commission.

These affiliate links come at no additional cost to you.
As an Amazon Associate, we earn from qualifying purchases on Amazon.
---
The details on this article (price, ratings, etc.) are correct as of the date when the post was last updated.
We strive to update our posts regularly. However, a few details may have changed between post update dates.
---